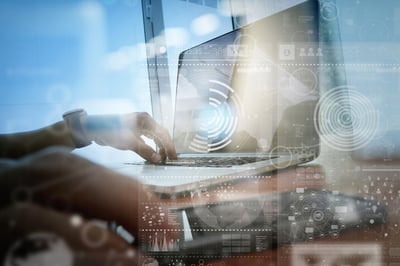 As the world slowly but surely returns to normal, surveyors will take to the road once again to visit durable medical equipment organizations across the United States. For several months CMS suspended the accreditation process. On August 12, 2020, CMS gave the approval to resume surveys both onsite and virtual visits (with a follow up onsite visit), or a combination of onsite and virtual survey. With these new guidelines, CMS and the accrediting bodies are beginning to resume surveys with slightly revised procedures and protocols.
So, how will the post-Covid survey process be different from the process before the pandemic?
First and foremost, keep in mind that the CMS Quality Standards and the HQAA Accreditation Standards are all still in place. Though a period of time has gone by during in which no on-site visits were performed, the standards never went away. It was the expectation of both CMS and the accrediting bodies that DMEPOS providers continued to maintain those standards. Surveys, the inspection portion of the accreditation maintenance cycle of time, are an important component of that cycle, but the expectation is and always has been that the providers are continuing to adhere to these standards "even when no one is looking."
As HQAA begins to return to the on-site survey process, survey types will include:
In-Person, On-Site Surveys These are exactly what your organization experienced before Covid, with some minor adjustments. For instance, for a period of time, the surveyor will most likely not accompany staff on home visits to observe care. Following guidelines such as social distancing and the use of masks and other personal protective equipment (PPE), surveyors will do most of the same tasks they need to perform to validate an organization's compliance, including touring the facility, reviewing patient care records, reviewing personnel files, inspecting delivery vehicles, and interviewing staff.
Virtual Surveys Utilizing approved, secure technology, the surveyor will conduct a "virtual survey" during which they will "inspect" (view remotely) all the same things they typically look at during an actual, on-site survey. Based on that virtual visit, accreditation can be granted or extended. In all cases, a virtual survey will require a follow up validation visit later—after the pandemic is over or within a year from the virtual survey date.
Combination "Hybrid" Surveys Using elements of both the in-person and virtual survey, a hybrid survey might be used. Hybrid surveys will include in person visits and remote visits. HQAA may choose to employ this survey type in cases where an organization has multiple locations and some, but not all, of the locations are in areas where travel is not allowed or advisable because of mandated restrictions, quarantines, etc. Of course, these travel restrictions and quarantines are changing almost daily, so realize we will all have to be somewhat flexible.
The decision as to which survey style your organization will receive is a complicated one, based on geographical "hot spot" areas, pandemic-related travel restrictions, and expiration dates. It is also –and most importantly—based on CMS guidance. In 100% of the cases, HQAA will follow the CMS guidelines to ensure that accreditation standards are met, and that you receive accreditation within appropriate timeframes to satisfy these ever-changing guidelines.
When an HQAA client completes their workroom (pre-survey) portion of the accreditation cycle, they will be contacted for additional information about their readiness, whether their organization has any Covid cases or issues with staff, and about their willingness to utilize technology for virtual surveys. Based on the information gathered during that contact, HQAA will work with each individual organization to come up with a plan that satisfies CMS guidelines, validates that the organization is meeting quality standards, and allows for maximum safety for the surveyor, the organization's staff, and the organization's customer patients. Although the vast majority of surveys are done unannounced, communication will be direct and the process will be explained thoroughly to ensure clear understanding.
If a surveyor does come to your location for an on-site visit, they will follow all CDC guidelines including social distancing, the use of masks and other PPE, and handwashing/disinfecting. In the short term, you may notice that the surveyor interacts with fewer staff members than you've experienced on prior on-site visits. It may be helpful to think about a private space away from most staff, so that the surveyor can do their work privately and without interfering with staff, particularly where staff is working with walk-in customers.
No matter what survey process your organization undergoes, rest assured that HQAA remains committed to making the visit a learning experience. HQAA staff is available to answer any questions your organization may have about the new survey process. And know that safety is always paramount. Our surveyors are looking forward to working with you again very soon!