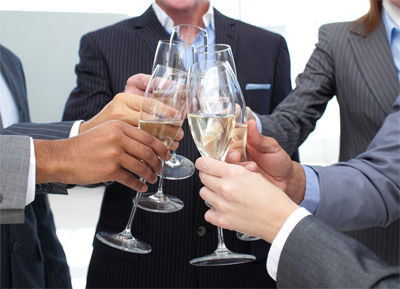 In all aspects of a person's life, the first of the year affords an opportunity to "start fresh," begin again, and resolve to improve. Every year, I humbly suggest all business owners and managers take a look at their organizations, take stock in what they've accomplished, consider opportunities for improvement, and resolve to make the next year better than the last one.
Like everything in life, your DME business needs constant attention and can always benefit from some improvement. The first of the year is a great time to take stock and consider how you can improve on whatever happened the year before. Here's a list of some places to start:
Walk through your storefront/retail area with the eyes of a customer. One DME owner I spoke with actually brought in friends who do not work in the industry and asked them to shop his store and provide feedback about what they liked and what they didn't like. Their feedback can be particularly insightful and sometimes, "new eyes" on the place is just what the doctor ordered.
Walk through the entire location and look at how equipment is stored and processed. Pay attention to clean equipment storage, dirty equipment processing, and repair areas. Does the layout and flow of the place optimize the space you have? Is there a more effective way to design the layout that would improve efficiency?
Review your policy & procedure manual. An annual review is appropriate. Theoretically, if you've revised a process, you've re-written policy & procedure for that process. But sometimes this important detail gets overlooked. An annual review is a good time to catch these oversights and ensure that all written P&P are up to date and consistent.
Review corporate minutes, quality improvement program notes, and financials. Corporations and LLC's often require formal, documented meetings—at least annually. The beginning of a new year is a good time to make sure you've done this. Review your organization's QI and make recommendations on changing the indicators you are studying in the program. Review financials, budget, profit/loss statements, etc. and include findings from the past year as well as projections into the next year. These reviews can all be compiled in one report.
Audit human resource files. Check the personnel records for all required documentation and make sure the educational requirements are all up to date. Also, check for expired clinical or driver's licenses.
Audit billing records. Hopefully, your organization is doing this on an ongoing basis. But do a preliminary "beginning of the year" audit of some randomly selected files from across a variety of payer sources and equipment types. Establish a baseline and compare throughout the year.
Review your marketing plan. Our industry is changing at a whirlwind pace. With competitive bidding and the ever-changing world of third-party reimbursement, how your organization promotes, advertises, and sells product and services may be antiquated. Make sure sales personnel understands the business you are seeking and knows the insurances you can currently accept.
Check your website and social media. Is the content still accurate and relevant? Have you posted to social media sites as planned in the past year? If you have a blog, has it been updated? Also –and very important—if you are paying for webhosting and paying a company like Go Daddy for your website, make sure you are current with them. Every year, some businesses forget to renew and lose their site, which can be devastating to a business or a brand.
Resolve that your organization is going to do better in 2020! If you look hard enough, you will find areas that need attention and places where you can do better. Find those problem areas and concentrate on them going forward. Keep in mind that there are issues beyond your control and try to isolate out the aspects of your business that you CAN fix, control, and make better. Once you've identified the areas you are going to work on improving, get started. You'll feel better and your company will perform better and 2020 will be a great year!
HAPPY NEW YEAR to everyone out there!