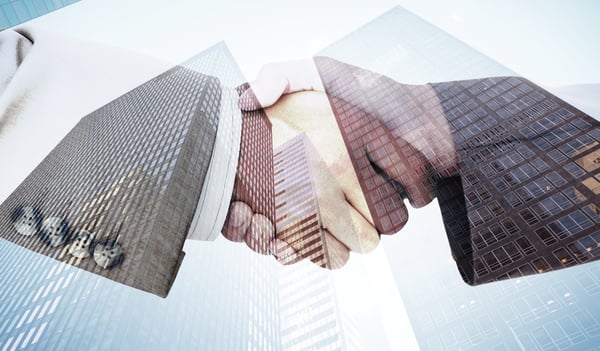 Ask any business owner in just about any industry—DME included—what makes their company successful, and invariably, most answer that PEOPLE are the key to their success. No business plan, idea, or philosophy is complete without human resources, both internal (employees) and external (consultants, service providers, advisors, etc.). The people you need internally include most of the departments on your organizational chart. But what about the external people that help your business operate efficiently, legally, and with purpose?
In challenging times and with decreasing reimbursement for services, a natural instinct is to bring many of these services "in house" and have employees take care of them. That strategy is often reasonable and should be considered. There are, however, some tasks that require experts -- and challenging times are exactly when you are likely to need their expertise. While no cookie cutter model works for every organization, here are some key indispensable people most companies need to have on speed dial:
ATTORNEY

For most DME organizations, a good healthcare lawyer is an absolute must. At a minimum, you'll need their services to set up your business. Decisions about whether to incorporate or work as a sole proprietor or partnership are important and integral to your future success. As your business grows, an attorney can advise on acquisitions, expanding services, and insurance needs. Obviously, you'll need your attorney if you are named in a lawsuit. An attorney who knows you and your operation will be in a better position to offer advice if you are involved in any legal matters.

Many organizations consult with their attorney as a matter of course on an annual basis. Think of it as a checkup/annual physical for your company. Choose an attorney based on their expertise and their comfort level with the services you provide. For some organizations, a good solo practitioner that does business law will work well. For others with more sophisticated, complicated needs, an attorney or firm that specializes in healthcare law is necessary.
ACCOUNTANT / FINANCIAL PLANNER

Everyone tends to think of accountants at tax time and certainly a good accountant is the best person to prepare your business's tax returns. They will need to be well versed in preparing K-1 forms (a tax reporting form for income for partners in a given business), 1099 forms (income reporting for contractors), and W-2 forms (income reporting for your employees). But you will also need them to guide you in preparation of profit & loss statements and budgets.

There are software programs that do report preparation for you easily based on the data you log into your income and expense spreadsheets. Despite these user-friendly programs, you still need access to an expert to help you analyze these reports and help you understand where you stand.

In addition to using them for report preparation, they can offer your organization advice on acquisitions, expanding services, and how best to take income out of your business.
BANKER

Develop a personal relationship with your bank and banker. Before the proliferation of online banking, you had a neighborhood bank and you knew your banker. That personal service is still available at brick and mortar banks. Strike a balance and find a bank with good local presence that cares about the community and supports local businesses but also has a strong network in the region (or country) and excellent on-line capabilities.

Keep in mind that having a relationship with the local bank can be quite helpful at some undetermined date in the future when you need money for expansion or acquisition.
INSURANCE AGENT

Your company will need a good insurance agent. Often, organizations (and individuals as well) shop insurance by looking for the least expensive policy. While price is important, consider factors such as response time, location/accessibility to the agent, and customer service when selecting an agent. A good business insurance provider should understand your industry and be willing to work as part of a team with your attorney if needed.
ACCREDITATION / COMPLIANCE CONSULTANT

Of course, accreditation prep and compliance education are often done in house and the argument can be made that doing them in house helps your staff develop the skills necessary to maintain accreditation and compliance. After all, the consultant isn't going to be there to answer the surveyor's questions. However, having a relationship with this type of an expert helps companies keep their focus on quality.

How often you use this consultant's services will be a very personal decision for every business, but most companies can benefit from an outsider coming in occasionally to ensure you are on track. Decide what you expect/need from the consultant and clearly communicate it. Some companies call in their consultant once every three years coinciding with their accreditation survey, while others have the consultant visit quarterly to oversee compliance and keep up with accreditation prep. It's better for a consultant to point out deficiencies in time for your organization to fix the issue than have a surveyor or inspector find them and cite you.
Certainly, there are more people your organization will need. But these examples seem representative and are clearly service providers that any DME—regardless of size, complexity, or geographical area served—would benefit from and need.
Take the time to find good ones: not only based on community reputation and reviews, but based on how you and your organization get along with them. Take the time to "interview" several and select the one that seems most compatible to your company's structure. Once you have a selection, cultivate and maintain a good relationship with them and always keep communication channels open.