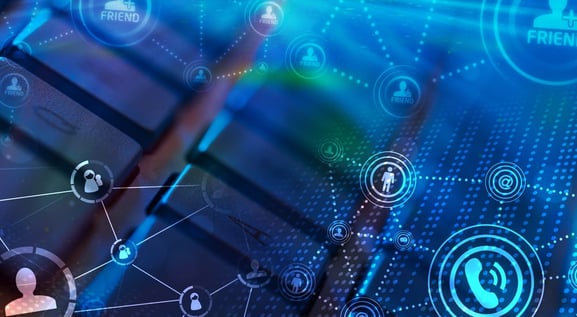 I had the opportunity to work with a "twenty-something" person for a few days last month. They were bright and ambitious and we bonded quickly. During the course of our work together, we went to restaurants and stores several times each day for several days. I noticed something very interesting that I've seen before with other people, but not necessarily paid attention to: Every place we went, my colleague and new friend pulled their smart phone out and looked up not only directions to the place we were going, but also reviews. Several times, they found restaurants without websites and quickly dismissed them as places to go. When I asked about this, the person said something to the effect that "if a business doesn't have a website, they aren't credible to me."
It took me a few days to absorb that idea or philosophy and translate it to our industry. Does the lack of a website really disqualify a restaurant, store, or any other business entity? Perhaps the answer to that question isn't "yes" just yet, but our society is definitely moving in that direction and sometime in the future, a business will not exist without some type of on-line presence.
A bit of simple research (thanks, Google!) reveals that about 2/3rd of all US businesses across all industries have a website and/or on-line presence. And about 1/3rd don't. Of the 1/3rd that don't, something north of 90% are in the process of building one or plan on getting one sometime in the next year.
For the DME industry, there are some unique issues that should be considered when making decisions about websites and social media presence. There's really no "one size fits all" approach to your strategy. Some considerations to take into effect include whether you offer cash sales, have a retail setting, or rely completely on the more traditional DME model of billing provider's insurance, Medicare, and Medicaid. If you have a retail store, or offer cash sales, you clearly need a website. If you don't, you still might want one for some of the reasons listed below.
Let's take a quick look at potential avenues onto the internet freeway.
WEBSITES
Websites offer DME organizations the following competitive advantages:
They provide a platform for sales and marketing. This is where you list your what products and services you provide, the service area you cover, and the payment types you are set up to accept. Some consumers disregard businesses that don't have a website, so simply being on the web is useful.
Unlike a social media account, with a website, you can completely control the content and "message" of your site.
As the hub for your business's online presence, they are a platform to link to your social media accounts and collect email addresses for future marketing efforts.
FACEBOOK
Think of a Facebook account as a mini website. You are putting a message out there for the world to see in a somewhat more abbreviated fashion. You can also parse out bits of your message on a regular basis. Advantages of a Facebook account include:
Like the website, some consumers disregard businesses that don't have a presence on social media. Anybody that uses Yelp or TripAdvisor knows that consumers use a Facebook page to verify not only a company's reputation, but also its address and phone number.
You can easily showcase a specific product or service, run sales, and temporarily feature a special offer. It takes the account administrator a few keystrokes and a couple minutes—or even seconds—to add specific content in the form of a post.
If you are going to do digital marketing, Facebook typically offers lower costs to run advertising in the form of sponsored ads when compared to buying Google "pay per click" keyword ads.
TWITTER
Twitter is even quicker and more dynamic than Facebook, which in turn, is more dynamic than a website. When a person first uses Twitter, it appears to be a stream of consciousness. The subscriber picks accounts to "follow" based on interests and your feed (the stream of consciousness you see when you log on) is based on those interests and who you follow. Twitter can be a waste of time, or it can be a useful tool depending on how you use it and how you control your feed by following other accounts.
In the DME industry, you may want to use Twitter for:
It is a good way to follow industry trends, news about reimbursement, government regulatory issues, etc. You do this by following the accounts of your state HME association, national HME association groups, governmental affairs consultants, and actual government agencies that affect your business.
It is a good way to keep up with equipment and supply manufacturers. Those companies that provide you with medical equipment and supplies typically have a presence on Twitter, and often "Tweet" out messages about new products or even special sales pricing.
If you have a website and do digital marketing, Twitter is a good way to send out messages to your established customer keep them posted on any specials you are running.
All these platforms have the potential to be useful. Regardless of which you choose, and don't forget you can certainly choose all of them, you'll want to make sure the content is up to date. Link all of them (and any other social media you use) to each other. Remember that they are all meant to be dynamic, not static. If you are going to have a Twitter or Facebook account, or even if you are going to use a website only, you'll want to add content and change it on a regular basis. Why would a customer want to come back if the content isn't changing?
Finally, if you're being dragged kicking and screaming into the internet age, realize that the accounts are easy to establish. Twitter and Facebook are FREE and although quality will vary, websites can be created and maintained for next to nothing as well. Cost will not be a barrier. How much effort you put into your online presence has a lot more to do with the quality of your presence than how much money you spend.