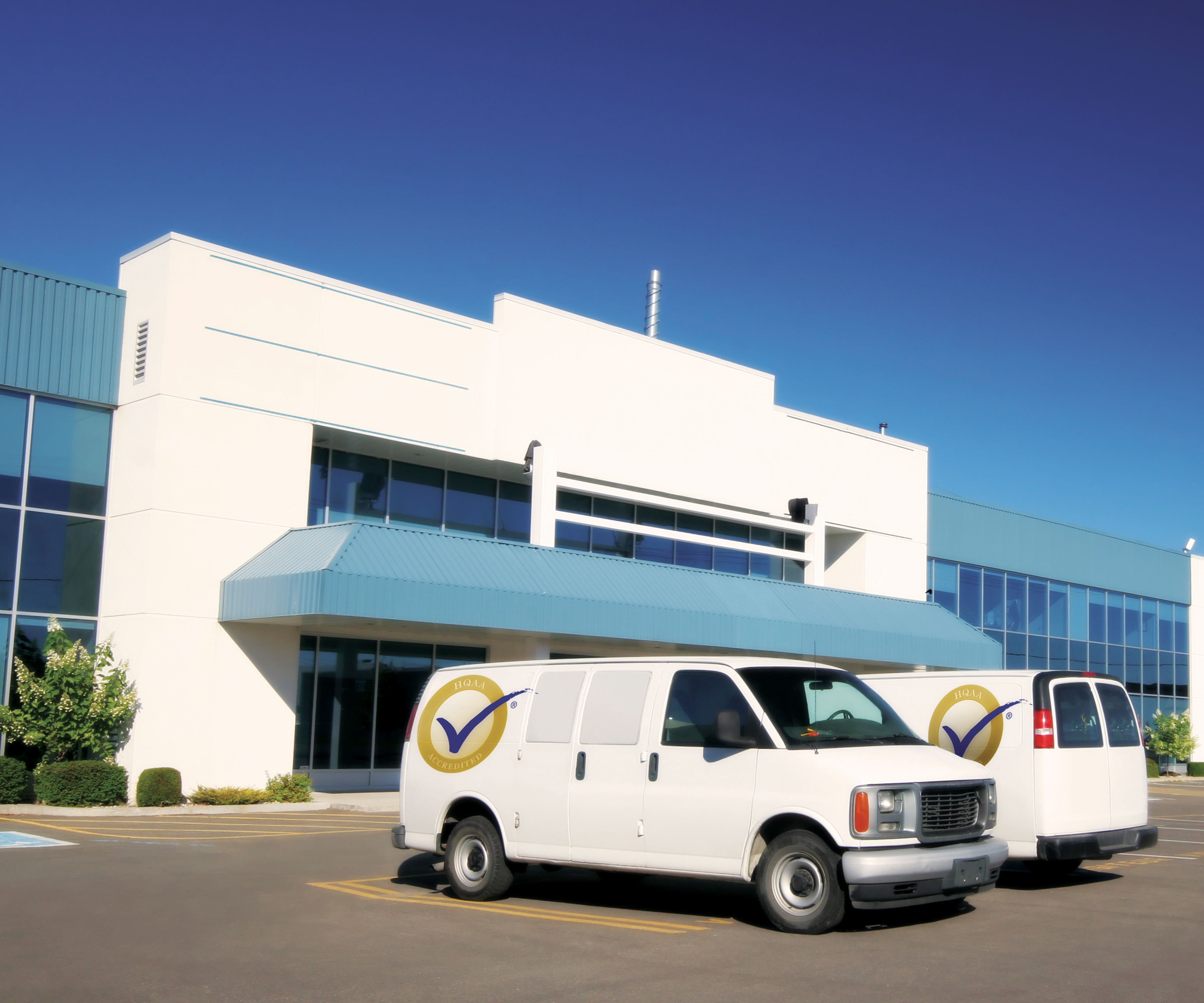 How do you ensure your delivery vehicle is roadworthy, safe and prepared for your daily delivery and pick-up activities?
You keep in mind the three keys to an HME accreditation-compliant delivery vehicle: safety, maintenance and security.
By following these three keys, you'll help:
Minimize your organization's accident risk level.

Reduce the risk of an increased insurance premium.
Decrease the likelihood of damaged equipment.
Maintain your company's vehicle for years of reliable service.
1. Vehicle safety
There are various types of delivery vehicles in the HME industry. Many organizations are using a delivery van for their daily deliveries. The "Sprinter" type vans are becoming more common in the industry due to their taller inside height of the cargo area. Regardless of the type of vehicle, an organization needs to routinely monitor if it is a safe, clean automobile to deliver your equipment. If a personal vehicle is used for deliveries/pick-ups, the vehicle should be in good working order.
First, let's look at what it takes to ensure the vehicle is roadworthy. There are a variety of items that should be inspected and reviewed regularly. The Delivery Tech should have a checklist of items that are inspected daily, weekly and possibly monthly. Just as a pilot does an inspection prior to takeoff, you want to ensure that the vehicle you provide to your employees is safe and roadworthy. Some of the daily items would include checking lights, turn signals, windshield, and exterior; whereas an oil change and routine service on the vehicle are at a much wider time span.
What does your Delivery Tech check prior to leaving the organization? Are the items checked and documented? Where does the documentation go once it's complete? These are a few of the concerns that should be considered when managing vehicle safety.
2. Vehicle maintenance
A checklist should be used to ensure the vehicle is properly maintained. Work with your Delivery Tech on what items should be on a checklist. In performing this checklist on a daily basis, your vehicle will be less likely to present problems during the deliveries. Also, when a problem such as a headlight or brake light is not functioning properly or an oil change is required, notify the person (this may be you) to make arrangements for the maintenance of your vehicle. Timely oil changes and safety checks can prolong the use of your vehicle and keep your Delivery Tech better protected from harm.
The inside of your vehicle should also be reviewed to ensure you are roadworthy and have the proper safety and infection control equipment/supplies. Combining an inspection of the inside and outside of the vehicle on a checklist may be helpful.
Your delivery tech (driver/service technician) should be well-trained and knowledgeable about the equipment they deliver, the paperwork involved, the patient care plan, as well as the vehicle safety inspection which they perform timely, routinely and accurately. While driving the vehicle, the delivery tech should note any questionable issues such as: the steering wheel shakes, the vehicle drifts into oncoming traffic, the vehicle sags on one side or another, etc. These can indicate problems that need to be addressed to maintain your vehicle's roadworthiness.
3. Patient information security
Also, the delivery tech must also be aware of and have accommodations for keeping all patient information that is also being transported confidential and secure. Include "compliance with HIPAA regulations" on your checklist and provide secure methods to transport patient information.
Jumpstart your organization's delivery vehicle safety, maintenance and security program by downloading the free Delivery Vehicle Safety & Maintenance Inspection Verification Checklist below.