7/29/2022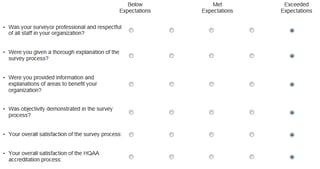 In all honesty, our accreditation surveyor, Ms. Angelica Huerta, exceeded all expectations in every facet regarding this survey. Ms. Huerta was professional, polite and and EXTREMELY informative pertaining to the queries we had regarding anything and everything involving DME and supplies.
She, very patiently, provided feedback when necessary. Her extensive knowledge and recommendations will definitely be implemented into our company.
Mrs. Huerta conducted our first evaluation in 2019 and we requested her services this year, as well. I'd like to thank HQAA for honoring our request.
Cardinal Durable Medical Equipment LLC
Zapata, TX