Now available from HQAA: Facility-Based Ventilator Unit Accreditation

HQAA's newest accreditation product, Facility-Based Ventilator Unit (FBVU), is starting conversations about quality throughout the long-term care industry.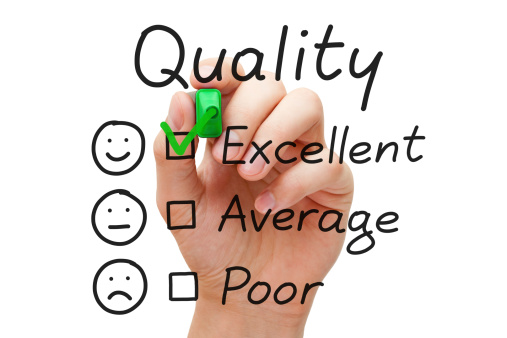 FBVU is appropriate for skilled nursing facilities (SNFs), long-term care hospitals (LTACs), and even group homes that offer ventilator care for patients. Accreditation is offered to the ventilator unit itself, as opposed to the entire facility.
Born of a need within the industry, the accreditation process was designed to meet the needs of the industry, as well as satisfy standards established by various laws and regulations. We also looked to evidence-based guidelines from nationally recognized professional organizations such as the American Association for Respiratory Care (AARC) in developing these standards.
What is the accreditation process like?
Like other accreditation processes at HQAA, FBVU follows an electronic pathway whereby customers apply and prepare for accreditation online.
The pre-survey process includes spending quality time in a "workroom" setting. The pre-survey process is meant to be a time for introspection within your organization—a time to ensure appropriate policies, procedures, processes and protocols are in place.
An organization prepares for the accreditation visit by reviewing their overall operation and submitting information such as written policies or forms to their HQAA workroom, where an assigned accreditation coach supports the organization.
Once an organization is done submitting information into the workroom, they are ready for survey. FBVU on-site inspections are done on an unannounced basis within a several month window based on a date that the organization says is their "ready" date.
On-site survey is typically a day and a half to two days in length. Expect the surveyor to be an experienced Respiratory Therapist with suitable ventilator care experience. Expect the surveyor to tour the facility, interview staff, review paperwork and patient records, and observe care. They will get to know your staff and operations during this time. The survey culminates with an exit conference where findings are shared with the organization.
Why should I seek accreditation for my ventilator unit?
Accreditation shows that your organization meets or exceeds industry standards and demonstrates your commitment to providing quality care. The motivations of accredited organizations in terms of why they seek accreditation usually fall into these categories:
1. To demonstrate to referral sources that you are providing "quality" care.
The standards that you comply with are not minimal, basic or entry level. Accreditation validates that you provide QUALITY care, and the inference is that the care you provide is superior. An accrediting agency has visited your facility and an outsider has reviewed your program against the standards. This sends a powerful message that you take compliance seriously. Carry that message to your referral sources. Discharge planners, administrators and physician referrals all understand the concept of accreditation and know that it implies you do your job well.
2. To learn about best practices and receive information from industry experts about clinical care programs.
One aspect of going through an accreditation process is that a surveyor, who carries significant experience within the field, will visit to look over your operation.
While the surveyor is charged with noting areas that need improving, he or she is also on-site to suggest and recommend ways to improve and make your program stronger. Think of them as consultants that are eager to help a good organization become excellent and eager to help an excellent organization become even better.
Sometimes a fresh set of eyes, especially from someone outside an organization, is able to suggest ways to overcome some obstacle that your own internal staff hasn't thought of. This is particularly true in clinical care programs.
Surveyors have a unique perspective from seeing a variety of programs across the country. They see a multitude of ways to meet standards. While they will not share proprietary information they gather from a specific organization, they can and frequently do share general tips about improving outcomes and making your organization stronger and better.
3. To gain a competitive advantage for a facility with payer sources.
The trend in healthcare is toward more regulation. Insurance companies, HMOs, ACOs and even some State Medicaids are used to using accreditation as a kind of differentiation between various levels of quality care. Your HQAA Accreditation award sets you apart from the competition in a way that some payers may recognize and associate with better quality and therefore better outcomes. It can open doors for the facility with certain payer sources. Even if it isn't an absolute requirement, it certainly can help distinguish your organization and set you apart. And as an added bonus, if Medicaid or insurance makes accreditation mandatory at some point, your organization is ahead of the curve!
You may already comply with most quality standards.
If you decide to seek accreditation, you'll need to comply with dozens of quality standards. Don't be surprised if you comply with many/most of these standards already. They include administrative standards in areas such as financial, human resources and quality monitoring/performance improvement; as well as service-specific standards such as delivery, clinical respiratory services and ventilator-specific standards.
When you apply for accreditation, these standards are provided for you in the workroom as a checklist that you work through and literally "check off" as you show evidence of compliance to HQAA and yourself. "I already do that" is something our customers frequently say. Standards expect your organization to obtain appropriate physician orders for equipment and services, to maintain staff competency and assess their competency on a regular basis, to have appropriate licensure within your state, to comply with Respiratory Care practice acts within your state, to comply with the American Association of Respiratory Care's (AARC's) Clinical Practice Guidelines, to follow appropriate infection control protocols, and to document care in the patient record accurately and completely.
Standards also expect you to be financially viable, to maintain and monitor equipment per manufacturers' guidelines, to segregate clean and dirty equipment, to respect patients' rights, and to maintain training and orientation files for all staff.
Vent-specific standards require you to use audible, redundant alarm systems; to use electrical outlets protected by generator backup; and to have 24-hour/7-day-a-week respiratory therapy staffing on-site to provide ventilator care.
The big day—receiving accreditation.
The distinction of receiving accreditation for your ventilator care unit is demonstrated in HQAA's quality check. The certificate you will receive is much more than a piece of paper to hang on the wall; it represents your hard work and your commitment to providing quality care.
Download the FBVU Best Practices Checklist.
For a quick list of some of the key clinical services and ventilator-specific standard descriptions your organization should comply with, please download the FBVU Best Practices Checklist below.